If you're considering tooth replacement options, you've probably heard about dental implants, and it's likely that you have a lot of questions. Your team at SAOMSA has more than 50 years of experience helping patients restore their smiles and their confidence, and we've compiled a list of the questions we hear most about dental implants.
If you don't see the answers you're looking for here, we encourage you to contact us, and one of our helpful team members will be happy to answer your questions.
What Is a Dental Implant?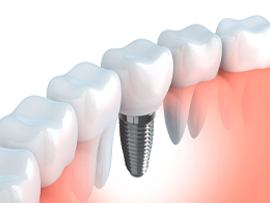 A dental implant consists of three essential parts that work together to closely mimic your natural tooth. They are:
The implant, which is placed into your jawbone to take the place of your missing tooth root
The abutment, which secures the implant and the crown together
The crown, which is made of porcelain and is the visible portion of your tooth
How Long Does It Take for Dental Implants to Heal?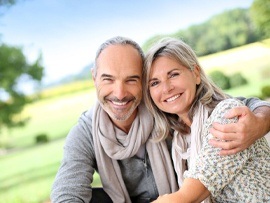 Although every patient's situation is unique, most implants take a few months to integrate fully and fuse with your jawbone. It also depends on the type of restoration you're getting, since some patients undergoing COAR treatment may receive their restoration faster.
Why Would I Need a Bone Grafting Procedure?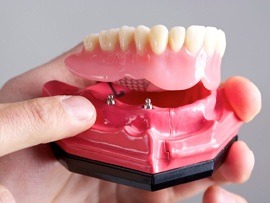 Patients wo have experienced bone loss sometimes due to gum disease or other factors may lack enough healthy bone to properly support a dental implant. In these cases, bone grafting can help to rebuild the jawbone so it can support one or multiple dental implants.
What Are the Advantages of Choosing Dental Implants?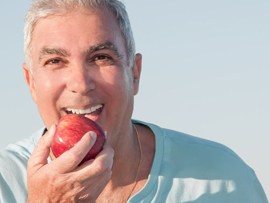 Besides protecting your dental health, a dental implant provides many more advantages for patients such as:
The look, feel, and function of a natural tooth
Implants are an extremely reliable procedure with a 95% success rate
Excellent longevity, as they can potentially last for a lifetime
A good long-term investment in your oral health
How Much Do Dental Implants Cost?
Because each patient's situation is unique, and the number of implants needed to restore your health may vary, the cost of each also varies greatly. The best way to determine how much your dental implants may cost is to schedule a consultation with one of our highly skilled implant dentists at SAOMSA, who will review the exact cost of your individual treatment plan.
Does My Dental Insurance Cover Dental Implants?
Though every dental plan is different, many are not electing to cover dental implants at this time, unfortunately. In some cases, general health insurance may be used to reduce the cost of the surgical procedure.
We encourage our patients to review both their dental and general benefits before pursuing implant dentistry.
Do You Have Additional Questions?
If you haven't found the answers that you need here, please contact our office and we'll be happy to assist you further.